I've really enjoyed vector art recently. And the best part is that good-quality images are available to everyone because of me.
Here are some of my recent works.
Mr. Hertz (denpa-kun)
Mr. Hertz in gold
Air Squiggle virus
And these were made entirely from scratch. Basically, I created it myself using precise calculations.
Megaman Emblem
Megaman Emblem (TREZ Ver.)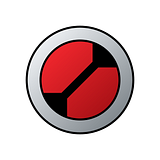 The Mettenna ones I mentioned earlier are coming soon.